April Showers Bring Frizzy Hair!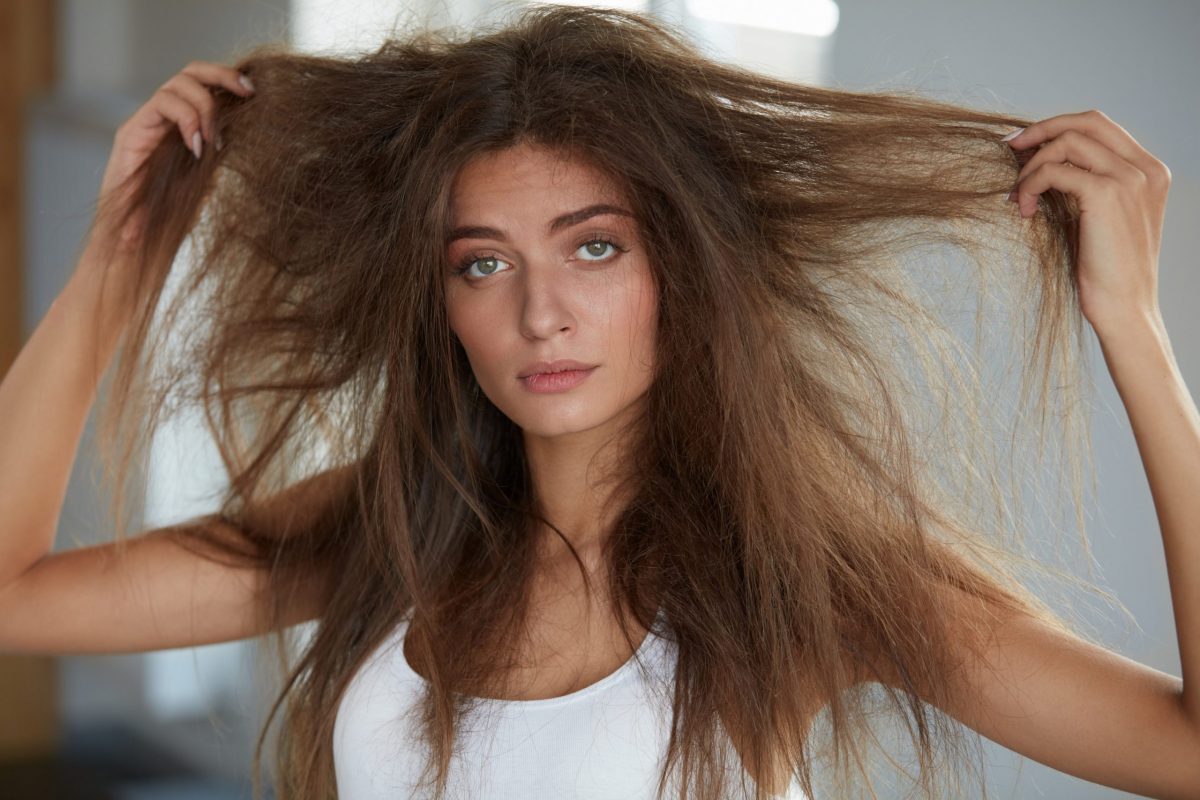 April Showers are known to bring flowers…. and FRIZZY HAIR!
Read these Fresh Frizz Free Hair Hacks to stay in Control!
Frizzy hair is the price we pay for warmer weather. I guess sun kissed skin, flip flops and the beach make it worth the fight. These fresh frizz free hair hacks will keep you in control so you can let your hair down in rainy April and all summer long!
Don't Blow It!
Frizzy hair already lacks moisture, which makes it extra sensitive to any chemical or environmental damage. Since the texture is not smooth, the cuticle is raised and any further stress raises it even more. Think Hydrate, Protect and Prepare!
Hydrate by using shampoo and conditioner that offers care and moisture without weight or residue. Our favorite – Fresh Luxury Revive Shampoo and Conditioner. A paraben and sulfate free luxury cleanse, treat and protect both hair and scalp. Loaded with benefits from marula and argan oil, you'll love the shine and feel of your hair.

Use our Fresh Restore 4 Intense Repair Treatment twice a week when you need more hair love!
A lightweight support lotion like Fresh Everyday Miracle Treatment is perfect alone or cocktail with another favorite for flexible styling and shine while offering heat and environmental protection.  
Before bed use a dry shampoo – a fresh favorite – ReFresh. Using a dry shampoo before sleep allows it to work overtime to maximize the benefits so morning styling is easy. You'll sleep away excess oils, any odor and wake up feeling clean while making your style last longer.
Here's a couple more night time no-frizz hair hacks –
No ponies! For a flawless smooth wake up call "wrap" your hair by pinning to one side and wrap hair around your head. Secure with bobby pins, which will not create damage or kinks, and cover with a silk scarf to keep things straight. Silk pillowcases are a great hair treat too!
Braiding slightly damp or freshly "dry shampoo'd" hair is an easy overnight cool texture builder, no brushing required. If products are needed, like our Everyday Miracle Treatment, apply by gently "squeezing" a dollop into sections.
If your going to blow it dry- a good blow dryer is a must.  A large barrel ionic brush works great to     smooth and add volume. Smaller diameters are perfect to bend and direct ends of hair.

Tame those little part line and hair line flyaways with a toothbrush. A bit of hairspray on a toothbrush let's you direct those rascals without getting bent out of shape!
Don't try this at home ……. leave it to us!
Trim those ends but keep layers on the longer side, shrinkage can be a problem if your curly.
Blow Dry Blitz – Don't stress, let us keep you looking great! Nothing lasts longer than a Pro Blow Out! Take advantage on Tuesdays and Fridays with our special pricing of $20.00 for a blow out!
Our Red Carpet Blow-Dry is perfect for high humidity as it combines a frizz blocking intensive treatment with a fresh blow-dry to extend and protect your tresses!
| | |
| --- | --- |
| Don't fret, if you desire less work with step out of the shower control, we have the perfect Smoothing Treatment for you. From slight curl reduction that helps contain frizz to maximum smoothing and curl restructured, our treatments will leave your Hair Healthy and Shiny! Tell us what your looking for and we will customize the perfect treatment for you! | |
by DG
CHECK OUT OUR APRIL SPECIALS HERE!