So you want try Balayage …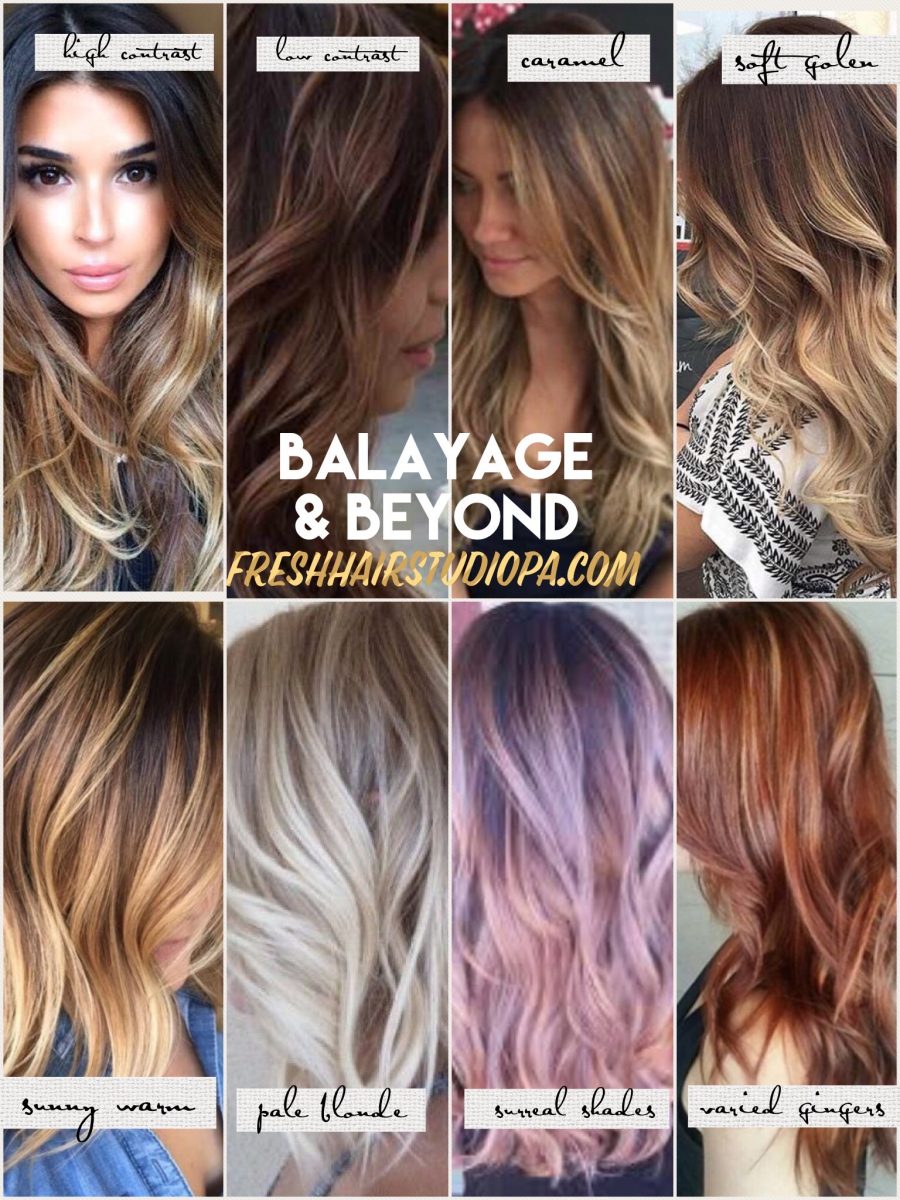 So you want try Balayage …
Read the Fresh 4-1-1 on this popular service.
Let's start with a makeup analogy ? – we all love the dewy, glowing and soft make up look.
Your ready to give it a try but know you will need the right tools.
It can be confusing with so many product options available.
One thing for sure, the correct tones and product types for your skin are a must.
One overall look, many ways to achieve the right palette for you.
A Balayage technique is the same . It's a color service with many variables for creating your perfect color palette.
 Balayage Uncovered
Read these Balayage "tips" and get ready to book your appointment with one of our FRESH PROS. Allow us to create perfection for YOUR HAIR and YOUR COLOR PALETTE.
Balayage Defined
ba.lay.age
⁄.balā′yäZH⁄
noun- a technique for highlighting the hair in which the dye is painted on in such a way as to create a graduated, natural-looking effect.
The definition has no mention to one particular color palette. Color palettes, contrast, and placement options are endless. At fresh each formula and specific application we create are based on the look you desire!
FRESHspirations and Consultation Tips
Gallery Guide
We love your inspirational images, they give us an idea of the shades and contrast your drawn too. Beware though – many of those images have been edited and are taken using special lighting. There is also a reason these images are so curly. It's all about the blending.
Here are some other things we want to know during your consultation.
What is it about the image you love?
What type of contrast and tones appeal to you? Use our image guide for a reference.
Face framing lighter pieces?  Where does the diffusion start in your eye?
Remember there's a reason these palettes are shown on wavy styles. It enhances the graduation in tone, hair worn straight or one length will have a different look.
Book Today
Leave the rest to us! Our fresh pros are excited to create the perfect Balayage for you!
The Investment –
Balayage face framing begins at $85.00
Balayage Partial begins at $110.00
Balayage Full begins at $150.00
Time and cost investment are influenced by –
• Your texture and length
• Support colors needed, if any
• The change required
Stay Fresh D.G.
Check out our June Specials here!
Get a fresh "carry all" bag with all special June purchases