AMY CUMMINGS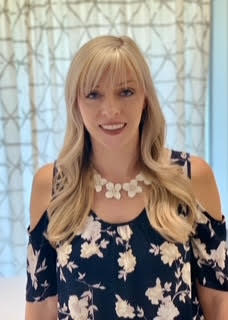 Favorite Thing About The Industry
My favorite thing about the industry is seeing the change in someone's mood when they leave my chair. Some days can feel like life is throwing you a curve ball…change your hair! It always makes me feel better.
Favorite Fun Fact About Yourself
I have a large family. I am one of seven kids and have over 100 first cousins!
What Do You Do In Your Spare Time?
I like to spend time with family and friends. I enjoy reading and going to the beach.
How Would You Sum Up Who You Are In This Industry?
I am patient and thorough with most aspects of my profession which helps me with client consultations and many other aspects of my job.
Awards And Accolades
Studied under KMS, Goldwell & Tony and Guy.
Have taken many classes throughout the United States.
Goldwell of PA Educator for 3 years
2010 Trend Update in Las Vegas
2015 Trend Update in Las Vegas